LOST PROPHETS - Ian Watkins plädiert auf schuldig zum Vorwurf des sexuellen Missbrauchs von Kindern
Mi., 27.11.2013 - 07:31 Uhr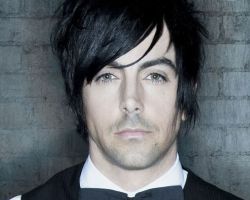 Der Sänger Ian Watkins der walisischen Rock/Post-Hardcore Band Lost Prophets hat vor Gericht eingestanden, mehrere Kinder sexuell missbraucht zu haben. Insgesamt handelt es sich wohl um 13 Fälle, wobei Watkins sogar versucht haben soll, ein Baby zu missbrauchen.

Der Anklagevertreter wird zitiert mit:
"Ian Watkins hat zugegeben, ein entschlossener und überzeugter Pädophiler zu sein."
Am 18. Dezember 2013 soll das Urteil gefällt werden. Die Band
Lost Prophets
hatte sich Anfang Oktober 2013 aufgrund der Vorfälle um ihren Sänger aufgelöst.
Autoren von
www.walesonline.co.uk
waren am Verhandlungstag vor Ort und fassen die Ereignisse wie folgt zusammen:
* Lostprophets frontman Ian Watkins today pleaded guilty to 13 sex offences - including two of attempting to rape an 11-month-old baby. The paedophile rock star, aged 36 years, also admitted offences including sexually assaulting a child and conspiring to rape a child.

* Two female co-defendants, who cannot be identified, admitted sexually abusing their own children "at the behest of Ian Watkins". All three were ordered to sign the sex offenders' register by the judge, Mr Justice Royce, and they will be sentenced on December 18.

* Detective Chief Inspector Peter Doyle, South Wales Police's senior investigating officer in the case, said the investigation had uncovered "the most shocking and harrowing child abuse" he had ever seen. He said Watkins had "exploited his celebrity status in order to abuse young children" as he appealed for more potential victims and witnesses to come forward.

* Following today's convictions, at a hushed Cardiff crown court, NSPCC Wales national head of service Des Mannion said: "Ian Watkins clearly had a dangerous obsession with the most severe and extreme forms of child sex abuse. His global public profile provided him with access to impressionable young women who he was able to manipulate to feed his horrific desires. The length of his sentence should reflect this terrible abuse of power."

* Catrin Evans, head of the complex casework unit at the Crown Prosecution Service, said the case demonstrated "sexual exploitation at its worst".