BETWEEN THE BURIED AND ME - Sänger arbeitet an einem Soloalbum
Fr., 24.05.2013 - 06:51 Uhr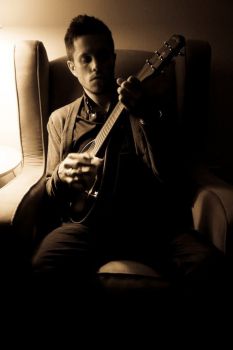 Tommy Rogers, seines Zeichen Sänger der US Prog Rock/Metal Band BETWEEN THE BURIED AND ME arbeitet an einem Soloalbum, welches unter dem Synonym Thomas Gile erscheinen wird.

Rogers schreibt auf seiner Facebook Seite www.facebook.com :
"Hello folks. This is Tommy and I'm writing to update you all on various things I'm involved in.

First off I'm starting to work on another Thomas Giles record. I hope to have it finished by the end of the year. Ill be updating during the writing process... Maybe. I'm bad about this whole social media thing... If you haven't heard the first record, be sure and check out the links below.

Second, I've been working on a score for an indie film called Dutch Book. I should have this finished up in a couple of months and will update you all when I have more news to share.
Last, I just recorded some vocals for the new Safety Fire record. Stoked for you all the hear it. Comes out later this year. Check their sites for info.

Besides that I'm being a family man and enjoying time at home.

BTBAM will be on tour in Europe soon. See you all then! The band also has some exciting touring news coming up and of course you all will be the first to hear about it. Take care and thanks for listening. "