BORN FROM PAIN - Neues Album Dance With The Devil auf Beatdown Hardware
Mi., 02.07.2014 - 07:20 Uhr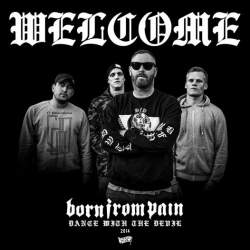 Das neue Album "Dance With The Devil" der niederländischen Hardcore Formation BORN FROM PAIN wird auf Beatdown Hardware erscheinen.

Das Label gab jetzt das neue Signing bekannt:
"We would like to welcome Born From Pain to the the BDHW Rec. FAMILY. They gonna release their new full length called "DANCE WITH THE DEVIL" later this year."
Weitere Details sollen demnächst folgen.