HARDCORE STILL LIVES VOL. 2 - Neuer Sampler zum freien Download
Sa., 16.11.2013 - 14:17 Uhr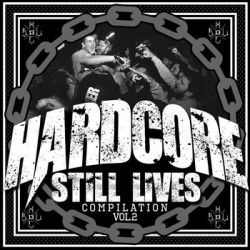 Das Team hinter Hardcore Still Lives hat einen neuen Sampler zum kostenlosen Download online gestellt. Ganze 70 Bands sind auf dem Sampler vertreten, den ihr nachfolgend auch streamen könnt.

Auf ihrer Facebook Seite heißt es offiziell:
"Respects to each and every band, the fans, the admin for the time and effort, it really is appreciated. It's family of us all that keeps these kind of DIY releases alive and sharing keeps it moving. The bands deserve everything and I know we would all like to thank them. So thank YOU!. From the original plan of just 50 bands, to well over 60 just proves - HARDCORE IS ALIVE and KICKING

Please share, like the bands, go to their gigs, buy merch and feedback anything you want. Respects. Hardcore Still Lives Team"