LIGHT YOUR ANCHOR - Neues Video zum Song This Path online
Mo., 07.07.2014 - 07:56 Uhr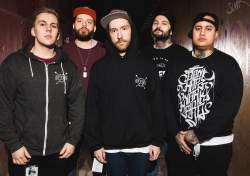 Die deutsche Melodic Hardcore Band LIGHT YOUR ANCHOR hat ein neues Video zum Song "This Path" ins Netz gestellt. Das Video seht ihr im Anschluss.

Die Band kommentiert:
"Whats up people. Thank you for 10.000 likes. When we started this band, w´ve never thought that we´ll reach so many people with music that we love. We made this video as a "thank you" just for you. LION FIGHTER Productions made this one for us. With guest appearance by No Bragging Rights ,To The Wind , and a feature by Wes from Climates"