NO BRAGGING RIGHTS - Neues Album The Concrete Flower im September 2014
Di., 29.07.2014 - 07:21 Uhr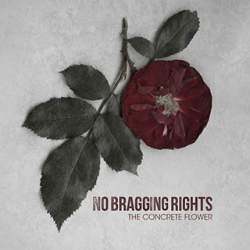 Die kalifornische Hardcore Band NO BRAGGING RIGHTS hat für den 23. September 2014 ein neues Album angekündigt. Es trägt den Titel "The Concrete Flower" und wird auf Pure Noise Records erscheinen.

Sänger Mike Perez kommentiert:
"The Concrete Flower is us at our best. We found our identity in Cycles, which made it fun to tastefully experiment and push that sound even further. I take a lot of pride in the lyrics I wrote and the subject matter is something we feel very strongly about. We're really happy to be sharing these songs and their messages."
The Concrete Flower Tracklist:
01. Strength Through Struggle
02. The Concrete Flower
03. Outdated
04. Right Minded
05. Bottoms Up
06. Fallen Masters
07. Attention
08. Brave Hearts
09. Downhearted
10. Damage / Recover