PATHOLOGY - Neuer Song Harvest online
Do., 10.07.2014 - 07:17 Uhr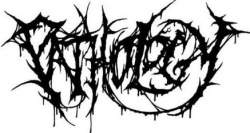 Das US Death Metal Outfit PATHOLOGY aus San Diego hat mit "Harvest" einen neuen Song veröffentlicht, den ihr Euch im Anschluss anhören könnt. Am 05. August 2014 erscheint das neue Album "Throne Of Reign".

Hier noch ein paar offizielle Worte:
"The new album features eight songs with guest solos from Ralph Santolla (Iced Earth, Deicide, Obituary), Shaune Kelly (Flesh Consumed, Ripping Corpse, Hate Eternal), and Christiani Peluso (Coprocephalic). Meanwhile, album art was once again provided by Par Olofsson."