RAMALLAH - Band sagt Europatour für August ab
Fr., 01.08.2014 - 07:45 Uhr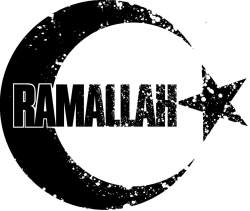 Die US Hardcore Band RAMALLAH hat aufgrund von Krankheit ihre für August geplante Europatour abgesagt.

Hier die Meldung via Facebook:
"I regret to inform everyone that Ramallah has been forced to cancel the upcoming european tour dates in August due to some serious health problems and personal issues affecting two of the guys that have been playing with Ramallah live. Due to the sudden and recent onset of these issues, the band and I were unable to make any other arrangements that may have allowed us to make the tour happen.

Personally I am crushed that we aren't going to be able to make it. Last winter's Persistence Tour was a blast and one of the best touring experiences of my life. I was eager to return and continue building on what we'd begun last winter. This european tour and recording a new album were the two main focuses and priorities in my life. With the tour now not happening, I will focus on recording new material.

On behalf of the band and myself, I would like to apologize to everyone involved and affected. I don't know what else to say, other than I hope the band is able to return soon and make it up to everyone that was let down.

All my best, Rob Lind"