SHADOWS FALL - Fire From The Sky Albumstream online
Di., 15.05.2012 - 20:01 Uhr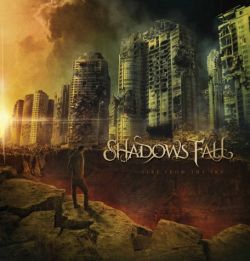 Das neue und am 8. Mai erschiene Album der US Metalcore Band SHADOWS FALL könnt ihr jetzt komplett auf Youtube streamen.

Im unten befindlichen Video findet ihr die Links zu allen anderen Songs von "Fire From The Sky".

Fire From the Sky Tracklist:
01. The Unknown
02. Divide And Conquer
03. Weight Of The World
04. Nothing Remains
05. Fire From The Sky
06. Save Your Soul
07. Blind Faith
08. Lost Within
09. Walk The Edge

Mehr zu SHADOWS FALL findet ihr auf ihrer Website unter www.shadowsfall.com online.