SHOWYOURTEETH - Video zum Song Servant online
So., 29.06.2014 - 08:39 Uhr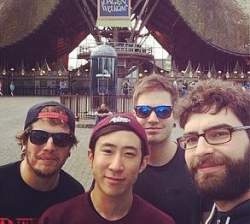 Die österreichische Hardcore / Metal Band SHOWYOURTEETH hat ein neues Video zum Song "Servant" online gestellt. Den Clip seht ihr im Anschluss.

Die Band kommentiert:
"So here it is! We present you our brand new video for "Servant" off our EP "Differ". Check it out, share it with your friends and annoy your room mate, your neighbors, or the smelly guy that sits next to you in the bus/train with it!"