SLEEPING GIANT - posten Titeltrack zum neuen Album Finished People
Mi., 13.08.2014 - 08:44 Uhr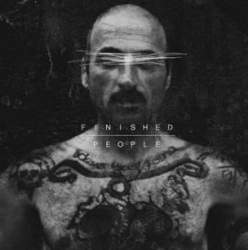 Offizielle Pressemeldung:

SLEEPING GIANT präsentieren den Titelsong zum kommenden Album "Finished People", welches am 15. August (nur digital) erscheinen wird.

Sänger Tommy Green erklärt mehr zum Hintergrund des Songs "Finished People":
"Thank you to my friends Nate from Xibalba and Joe from Advent for meeting me where I was at to sing on this song. I appreciate your respect and your friendship. I was a prisoner of so many many things in my mind, in my life. I was a slave and I was in chains and Jesus has set me free time after time. I am a finished one. For all of the prisoners, political, judicial, spiritual, physical, I want to fight for you, not against you. I am honored to know all of you. We are all finished people. For my brothers and sisters in the persecuted church in every restricted nation I love you and I pray for you."
FINISHED PEOPLE Tracklist:
01. Clutches
02. Overthrow
03. Finished People
04. Death Knell
05. Song of God, Son of Man
06. Christus Victor
07. Violence
08. Brother's Keeper
09. The Great Divorce
10. Blood Meridian
11. Victory