STRIFE - Band sagt Europatour ab
Do., 24.07.2014 - 07:17 Uhr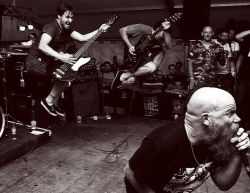 Die US Hardcore Band STRIFE hat ihre Europatour im August 2014 abgesagt.

Offiziell heißt es auf Facebook:
"We regret to inform you that our upcoming European/UK tour has been canceled. We apologize to all the promoters and to everyone that bought a ticket or made plans to come see us. We will be back!"