HOLLOW SONS - THIRST EP STREAM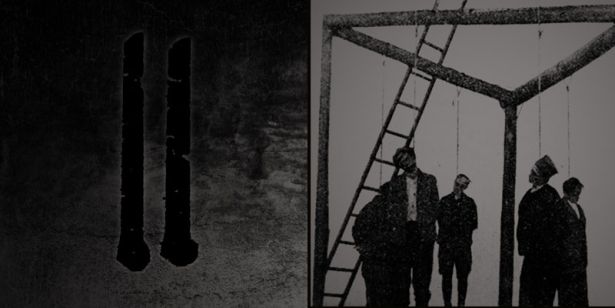 partyausfall.de exklusiv
Wir freuen uns sehr Euch wieder einen exklusiven EP Stream präsentieren zu können! Mit freundlicher Unterstützung von Let It Burn Records könnt ihr Euch die brandneue "THIRST" EP der deutsch/italienischen Hardcore|Punk Band HOLLOW SONS bei uns anhören! Offiziell erscheint die EP am 23. August 2013!

Weiterhin könnt ihr Euch bei uns die digitale Version des Booklets downloaden: www.partyausfall.de

Und auch ein Review haben wir zum Erstlingswerk der Band bereits verfasst, es macht Eindruck und sackt satte 9 von 10 Punkte ein! Hier geht es zum Review: www.partyausfall.de

Und zu guter letzt haben wir auch noch ein kleines Interview mit der Band online!

Weitere Infos zur im Mai 2013 gegründeten Band gibt es auch auf www.facebook.com online!


HOLLOW SONS im Interview
partyausfall.de: Who is Hollow Sons and who got the idea for form a band with members coming from 2 different countries and 4 different cities?
Hollow Sons is Dave (former singer of Within Walls) on vocals, Andy (singer of The Haverbrook Disaster) on bass, Jai and Ugo (who used to play in To Kill) on drums and guitar and Chris (former The Blackout Argument guitarist) on guitar as well. There was no "idea" behind this geographical dispersal but having played in hardcore bands so for many years everyone has at one realized that it is the "who with" that matters when it comes down to setting up a line up for a band and not the "where from". Being among honest, smart and dedicated people on and off stage is very important to us, that's why our line up does not subordinate to country borders.
I would say that the man who actually ignited the first spark on the whole thing has been Chris, and after his first input it all grew into something real with the enthusiasm of the rest of us, who just clicked from the beginning. For me, this band has been hanging for a while, probably it started with me and Chris touring together last year on the final Blackout Argument tour, where we found we had lots in common and the idea of doing something together started growing in the back of our heads but it was definitely him who started taking it all seriously and made it all happen. We are all "older" people (i mean if you compare us to new bands made out of 16 years old kids) who already played in tons of other bands, and that's what bonds us: we all come from the same place, we have a similar background and we like the same music, even though we can't hang much together since we all live far one from the other, it's like our lives somehow went through the same paths. We don't have goals to reach but a great deal of will to play together and have fun and i feel that's what makes this band different from any other bands we've played in the past. Playing music that we like is the only thing that matters, for all of us.
partyausfall.de: Do you guys practise at all?
It's 2013, computer technology and the internet are on a level where you can easily write and record music without living in the same city. If you find people who share the same vision of sound and lyrical content and are willing to spend some time and thought on such a project it's possible to get along with few or no band practises. We wouldn't mind spending time at the practice place together but this is not how Hollow Sons works.
partyausfall.de: Your debut EP is titled "Thirst". What's that title about?
"Thirst" describes the unsatisfiable desires we as human beings, punished with self consciousness and the power to think, have. Starting from a young age we are aware of being forced to die someday. All we know and all we are will find its end someday. We're fucked and we know it. With that in mind humans are getting thirsty for being remembered, thirsty for leaving something that's connected to us but actually will exist longer than we do. We are scared shitless and we do everything to deny our agony. Material prosperity, limitless power, beauty, physical strength, religion, etc. all those things are manifestations of our biggest fear named death. Every person has another way of dealing with that mindset. Everyone of us is trying to fill that void, the unquenchable thirst that exists within us. Hollow daughters, hollow sons, that's what we doomed to be.
partyausfall.de: On "Thirst" you have a song called "Dominance" which kinda sticks out since it's an electro / synthesizer / heavier Depeche Mode sort of song. Tell us something about its creation.
Most of us grew up with 80s New Wave bands such as The Cure, Bauhaus, New Order, Depeche Mode, Sisters of Mercy, etc. On one hand "Dominance" was our way of paying tribute to those bands. But first and foremost "Dominance" came into existence to contribute to our Debut EP's uncomfortable, dark, cold feeling that soaks through the music and lyrics alike.
partyausfall.de: Your EP is going to be released digitally only through Acuity.Music. How come you decided not to release it on CD and/or vinyl?
This band is not about setting up "business plans" and goals to reach. Our decisions to do or not to do things are from the heart and due to noone and nothing but our own ideas and wishes. We wanted to release music in a contemporary way and make it accessible to as many people as possible. Releasing "Thirst" as digital download and stream just seemed to be a logical decision. However we all love vinyl and would not mind releasing those songs on a 7inch as well later on.
partyausfall.de: You're gonna play your first shows with Hierophant in Italy in September. Will you also play shows in Germany? What's the plan for the rest of the year?
We all want to play, we have plans for doing shows in Germany sometimes soon, of course, but the cool thing is that we have no "agenda", we want this band to be as smooth as possible, we want to concentrate on writing heavy music that we love and we want to keep this great vibe that we have right now. There will be more shows, there will surely be new music, we have lots to say through our instruments, and i'm sure we will.
"Thirst" EP Stream
Bilder/Credits: Let It Burn Records
Links: